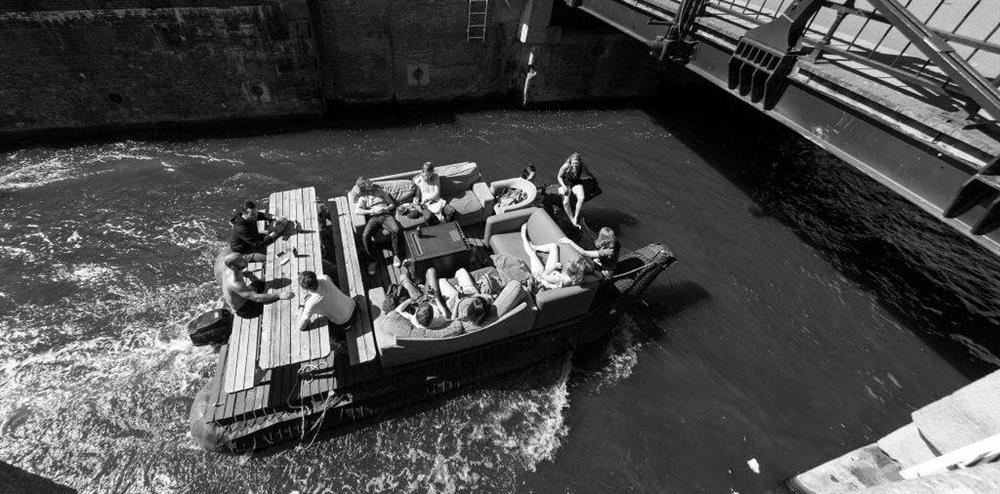 In the past year, the internet has paved pathways for some pretty incredible innovations, but none quite so strangely inventive as our personal favorite: the gas-powered picnic table. Here's a look at a few high-powered, creative, and somewhat startling uses of the average picnic table. For those daring DIY mechanics, just remember: these are not street legal.
Starting in the fall of 2015, Australia began experiencing some bizarre appearances of motorized wooden picnic tables—namely, ones that appeared on roads and highways filled with travel-happy picnickers on the move. Authorities in Perth, Australia were on the lookout for a group of men spotted riding motorized picnic table along the beach paths and highways near Scarborough Beach. While police were not thrilled with this bizarre prank-like invention, this first occurrence sparked to a oddly charming trend, and soon local Aussies and do-it-yourselfers across the globe were taking tools to their old stationary picnic table frames.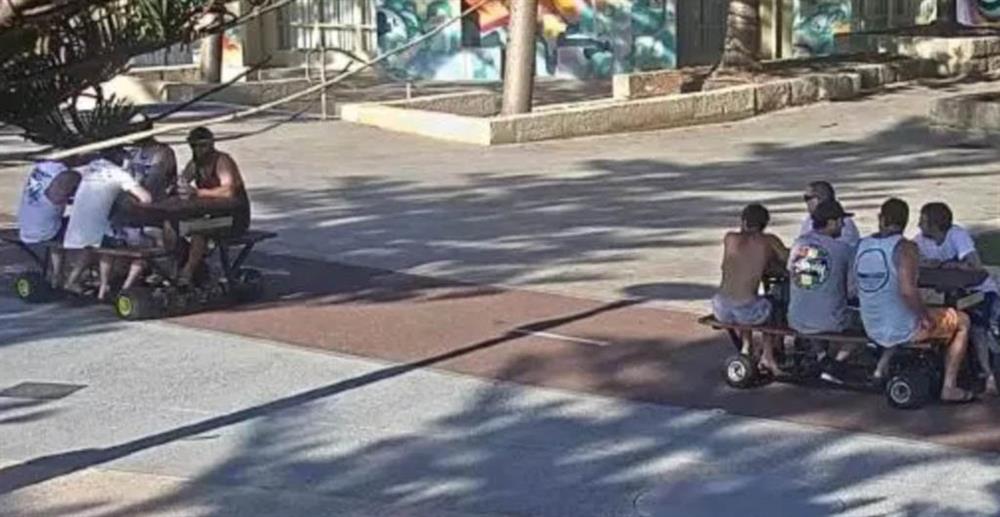 Motorized picnic tables on the road in Perth, Australia
Dubbed "picnic table cars," the strange getaway vehicles spotted in Perth were outfitted with built-in drink holders and immediately went viral on the Channel 9 News Facebook page. While their stunt did pose some dangerous risks and hefty legal fines, Scarborough locals were delighted. Onlooker Josh Carr enjoyed the spectacle as he watched it unfold, reporting that it was "very funny, everyone was laughing" (ABC News AU). While the police were no doubt bothered by the non-legality of the vehicles, it's difficult to argue against a prank that brings communities together in joint hilarity.

Since their breakout appearance on social media in November 2015, motorized picnic tables have sent DIY bloggers and YouTube users into a flurry of upgrades and project plans for their very own "portable" picnic tables. Many designers boast speeds of up to 10-15 mph, built-in shade umbrellas, and hydraulic motors—and if you're picnicking in the park or planning to move your backyard BBQ from one patch of grass to another, it only seems fitting to take the whole picnic with you.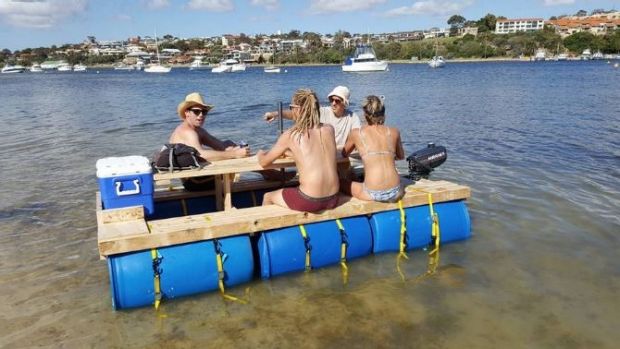 Picnic table pontoon in Perth, Australia

This got other like-minded creatives thinking: why limit the picnic table to solid ground only? From floating pontoon-style picnic table boats to high-powered motorboat attachments, these seaworthy seats take on an oddly practical bent. For example, you can now enjoy waterfront meals with your whole family while dipping your feet in the cool, refreshing lake or bay. When you think about taking a relaxing lap around the lake, this bizarre trend starts to seem like the perfect summer accouterment.

If you're looking for a bit more thrill, there's always the strange display of picnic table waterskiing, which seems a bit more practical, a lot more fun, and also a touch more dangerous.

Again, we can't recommend trying any of these at home: there are simply too many things that could go wrong—and though it's fun to gawk at this year's creative new uses of the picnic table, this is one bizarre trend that should probably stay exactly where it is: on the internet.